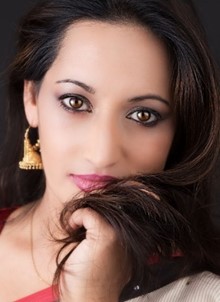 I am honoured to provide this dedication in my capacity as a British national level 'ambassador' for food being a powerful mechanism for assisting in creating and enthusiastically embracing a more diverse and multicultural Britain.
Foods of Nepal: Home-made, authentic Nepali Cuisine has been so badly needed and is embraced by the nation. It brings together communities and strengthens the whole of our nation through the art of Nepalese cuisine.
The UK Nepali community's cultural heritage project's food component certainly informs and educates in terms of some fantastic recipes and cultural information resources as well as bringing together in such a long overdue way, Nepali and different ethnic minority communities through the medium of sharing South Asia's great culinary arts at 'in the home, not in the restaurant,' and sharing these with the broader population of the United Kingdom. Exciting our early 21st Century British population, to not only experiment in the home kitchen, with Nepali traditional home setting dishes, but learn more through this until now, little-known but highly important South Asian cuisine.
In support of this project, it has been a great honour to work with Deepak Tamrakar. This project has taught us both so much, at technical Nepali & South Asian cookery and authentic home cooking levels!
I am privileged to know Deepak and over the past three years we have built an incredible relationship as friends through our cooking, and passion for food. He has the same qualities, professionalism and love for food as many of us who are in the chef world. Deepak is an inspiration in all forms and we love working together on projects around combining traditional British cuisine with fusion Nepali food.
Home cooking experimentation has always been and remains as the pioneering starting point of most globally known world cuisines. Famous (from high street restaurant, to Cordon Bleu / 5 Stars level contests) dishes. This has been the case with Deepak Tamrakar whose perfectionist grasp and experimentality on aspects of such dishes, and many much less [outside of Nepal, and/or parts of Nepal] well-known dishes and side dishes is an inspiration to me, reminding me of myself when I was just starting out on the journey of being a passionate and enthusiastic food expert.
As UK Nepal Friendship Society (UKNFS) Public Relations Representative It gives me great pleasure to record here my very great appreciation to Alan Mercel-Sanca, the lead /CEO of the UKNFS, coordinator and compiler/editor of the Heritage Lottery Fund supported Foods of Nepal project booklet & website.
My final word is given to highlighting a phenomenon that is well-known across many of Britain's Indian restaurants, and that concerns the renown for perfectionism and technical expertise that appears to be in the blood of most Nepalis, where the culinary arts are concerned.
Sarah Ali Choudhury
February 2020
Award-winning Indian food expert, TV chef and food columnist
About: https://f-entrepreneur.com/ialso-top-100-bio/sarah-ali-choudhury/