This page includes TWO recipes (please scroll down for the second of these, Mixed Dal Fry).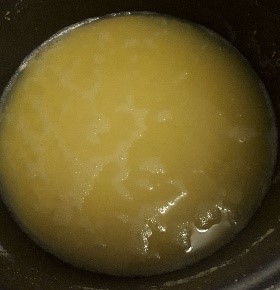 Main ingredient: the main ingredient of these dishes is dal (lentils).  Dal's nutrients and health enhancing benefits include being a major source of vitamins B, potassium, zinc, and magnesium, iron, of protein.
---
There are a number of types of Dal (sometimes spelled as Dhal), and of different colours: the best known of which are:
Yellow and red: nutty and sweet in flavour, they cook swiftly because split – famous as the main lentil types for making dal They're great for making dal and have a somewhat sweet and nutty flavour.
Urad Dhal (Black Lentil/Gram) is a popular alternative to yellow and red lentils.
Other types of lentil:
Puy: green in colour, and named after the French region of Le Puy. Peppery in taste.
Green: a less expensive version of Puy, and often larger in size
Brown: In the West these are perhaps the most often used type of lentil, especially used in stews.
Beluga: tiny black lentils, often used as a base in warm salads
---
Taste description & background:
Dhal is a staple Nepali food, famous for its contribution to making 'Dhal – Bhat' and is placed on boiled rice and then mixed together, and combined with other main ingredients such as Tarkari (curry). This is one of the first foods I learned about as a child, watching my mother and other family members preparing and cooking it in the family home's kitchen. Depending on your degree of passion for chili hot food, dhal dishes can be mild to very hot; this depends on if, and how many, red Szechuan dried chilies you incorporate when preparing the dish.
Dal is also important for mentioning the traditional custom of mixing dish ingredients together between thumb and fingers, with dhal being liquid rather than solid making it the ideal dish ingredient to combine with others. To explain about this custom from a gastronomic point of view; compared with the Western method of taking via spoon or fork different parts of a meal into your mouth, the use of hand, fingers and thumb means the mixing has already taken place before the dish starts to be savoured, making in effect a different taste compared to eating individual parts of a meal on their own. Dal therefore taken in this way has a unique role for savouring flavour.
Plain Dal:
See also Classic Nepali Dal dish.
Quantity: Serves 2 people two times, or four people for one occasion.
Time taken on creating dish: after initial overnight to one day soaking stage for the lentils, the preparation and cooking time takes about 1.5 hours (15 minutes approximately for preparation of the ingredients)
---
Utensils:
Pressure cooker or large pan with lid
Large bowl for soaking the lentils
Chopping board
Knives
Deep-based frying pan and lid (if used to add in to a main course in final stage of cooking)
Spatula / wooden stirring spoon
---
Ingredients:
250g of dal, rinsed until the water runs clear
3 tbsp vegetable oil
2.5 to 3 medium size tomatoes
1 finely chopped small to medium sized onion
¾ teaspoon of garam masala (Nepali and most forms of Garam Masala often include Szechuan pepper, dried cumin and ginger)
2-3 finely chopped green birds eye chillies (retaining or discarding seeds)
2cm width piece of finely diced/cut into small strips of fresh ginger
½ a bulb to 3 garlic cloves peeled and cut into large chunks left whole
¾ teaspoon of turmeric
1 tbsp cumin seed (optional)
1½ teaspoon of ground coriander (optional)
Fresh chopped coriander leaves (optional) – to garnish
Salt– to taste
Freshly ground black pepper – to taste
Lemon (optional) – a squeeze
---
Method:
The lentils are soaked overnight in boiled water. Put lentils in a litre of water in a pressure cooker and simmer for 45 minutes, then take out, allow for some time to cool and thicken. Then prepare a deep-based frying pan that has sides and bottom prepared with heated oil, add in spices ginger and chilies, followed by tomatoes and onion directly or from having been blended separately first, and then the other spices/masala and seasoning including turmeric.
Then add the lentils and a little more water depending on the thickness of the dal you desire, and simmer and stir on a medium heat for about 15 minutes.  Dried red, Szechuan chilies are commonly added towards the end of the dish preparation, and final touches can also include a sprinkling of fresh chopped Coriander (Dhania) and a squeeze of lemon to taste.
---
Mixed Dal Fry:
Fried rice with dhal incorporated in cooking process rather than added separately after serving.
Ingredients as above.
Method:
Fried rice component; see Bhuteko Bhat recipe and same preparation steps. Dal (already cooked just prior to completing the main, fried rice part of the dish; see dal dishes for preparation. Incorporate dal in to the fried rice, stir and mix, or present dal in a bowl as a side dish for mixing in the quantities desired (like dal being added to bhat).
Accompaniment:
Golbeedaa Achar (spiced tomato pickle):